Check out what's happening this holiday season!
For our holiday Calendar of Events, click here. Check back here for new info and updates.

Tiss the season for giving! Check out our Holiday Wishlist below and help our community grow!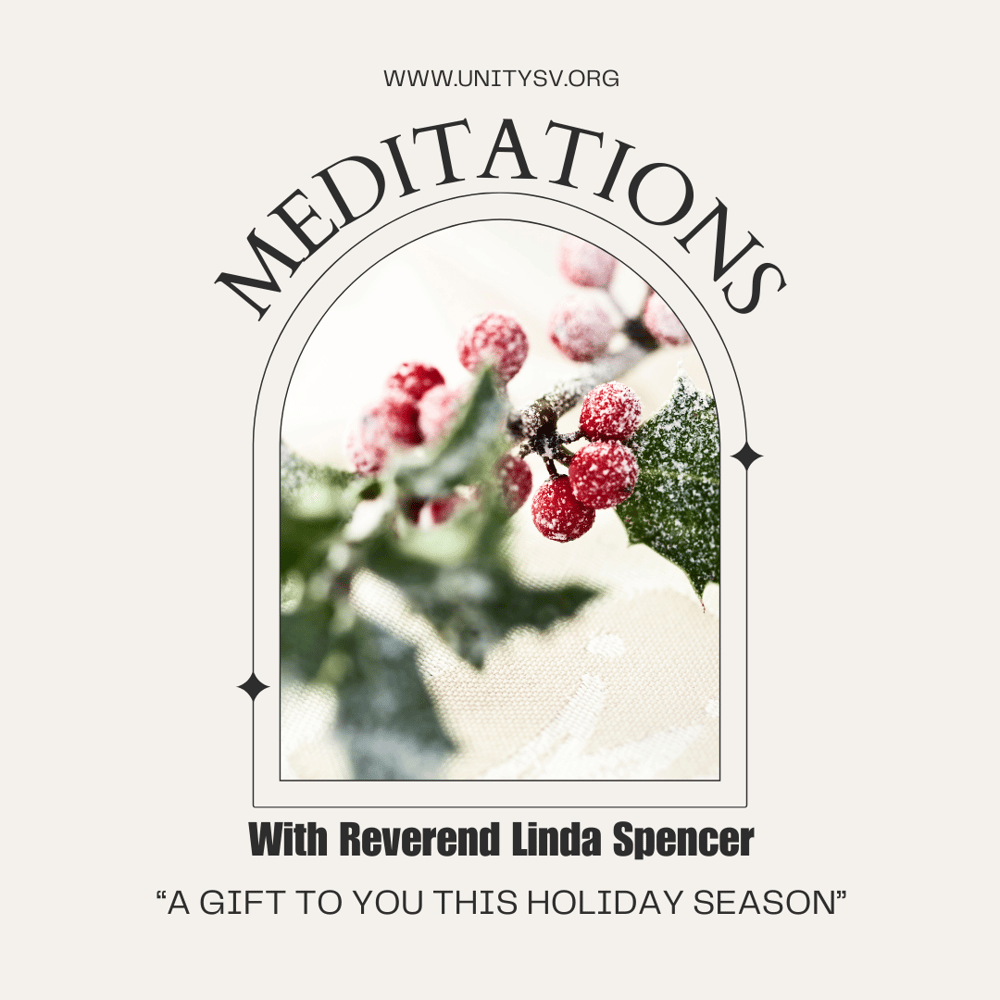 ---
Holiday Meditations with Reverend Linda
"A Gift for you for this Holiday Season" Join Rev. Linda for 30-minutes of guided meditation created for you, to bless you, during this Holiday Season.
Christmas Family Fundraiser!
Help us reach our fundraising goal of $500 to help purchase food, clothing, and gifts for a local Skagit Valley family in need.

This year, our family is a Mom of 4 children: a boy of 13 and three girls ages three, seven, and nine.

We are accepting donations of new clothing in Men's size Large and Girls' sizes 4 - 5, 8 - 9, and 10 - 12.

We are also gathering non-perishable items such as Soups, Dried Pasta, Pasta Sauce, Cereal, Grains, Crackers, Fruit Snacks, Snack Bars, etc. (We have been assured our family has no food allergies)

We will accept cash donations through Sunday, December 17h. For questions, contact Debbie by email at [email protected],
or call Margo at 425-501-4980.
---
Divine Holiday Sweets Fundraiser
It's time to take orders! Tell your family, tell your friends, tell everyone! Cookie trays can be frozen to keep for your holiday gatherings and celebrations. The last day to order is December 10th.

Mini- $10| Small- $25 | Medium- $35 | Large- $50

Cookies will be available for pick up on Sunday, December 17th.

To place your orders, please email [email protected] or text at 425-319-1716.

Thank you to all the baking elves who have signed up to help. We have an entire crew!
---
Louise's Cake Fundraiser
Lemon, Rum, Peach Schnapps, Peppermint Chocolate Schnapps!

All cakes are $150 each, payable at the time of order. Orders can be made from December 1st - December 12th. Cakes will be ready for pickup on Friday, December 15th, or special arrangements can be made by contacting Louise.

For more information or to place your order, contact Louise at 360-421-5155.

---
Candle Lighting Service
Add your light to the collective flame as we celebrate community and another turning of the year.
Friday December 22nd, 6 pm
---
Burning Bowl Ceremony
Join us for this opportunity to energetically let go and release the past, while creating space for an amazing future.
Sunday December 31st, 11 - 12:30 pm
---
White Stone Ceremony
Set the tone and intention for your new year during our White Stone Ceremony. Join us as we create space for spirit to inform and guide us.

Sunday January 7th, 11 - 12:30 pm